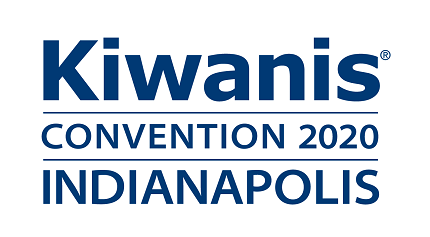 June 17–20, 2020

NEW THIS YEAR
Three registration options that let you customize your convention experience


Register for the entire convention,
for the Kiwanis Education Conference 
or for a day.
Convenient online registration through May 22, 2020
(Registration will be available on-site at the convention center until 5 p.m. on Friday, June 19.)
Be sure to read the CANCELLATION & REFUND POLICIES.
PUBLICITY WAIVER AND RELEASE NOTICE:
 For the right to enter the event, and for other consideration, the attendee hereby irrevocably permits, authorizes and licenses to Kiwanis International to display, publicly perform, exhibit, transmit, broadcast, reproduce, alter, exploit, license, otherwise use and permit others to use attendee's name, image, likeness and appearance, on a perpetual basis throughout the world and in any medium or format whatsoever now existing or hereafter created, including but not limited to, in and on print publications, electronic, magnetic and optical media, audio and audiovisual works, display, point-of-sale and other advertising and promotional materials, press releases, the internet, and in any other mediums for promotional purposes and any purpose, without further consent or royalty, payment or other compensation to attendee, and without any further consents or consideration.